Green Goblin Car
We have received sponsorship for a STEM project from a local company.
They have kindly funded the purchase of a kit to build an electric car.
See our progress below.
It's working!
Site visit
Robert Brocklesby (from the company sponsoring us) came to visit us and see our project.
We were designing the panels for our car when he arrived.
Designing the panels
We all designed panels for the car. We had to think about the front and rear panels as well as the side panels.
We also had to consider aerodynamics and shaping the front of the car.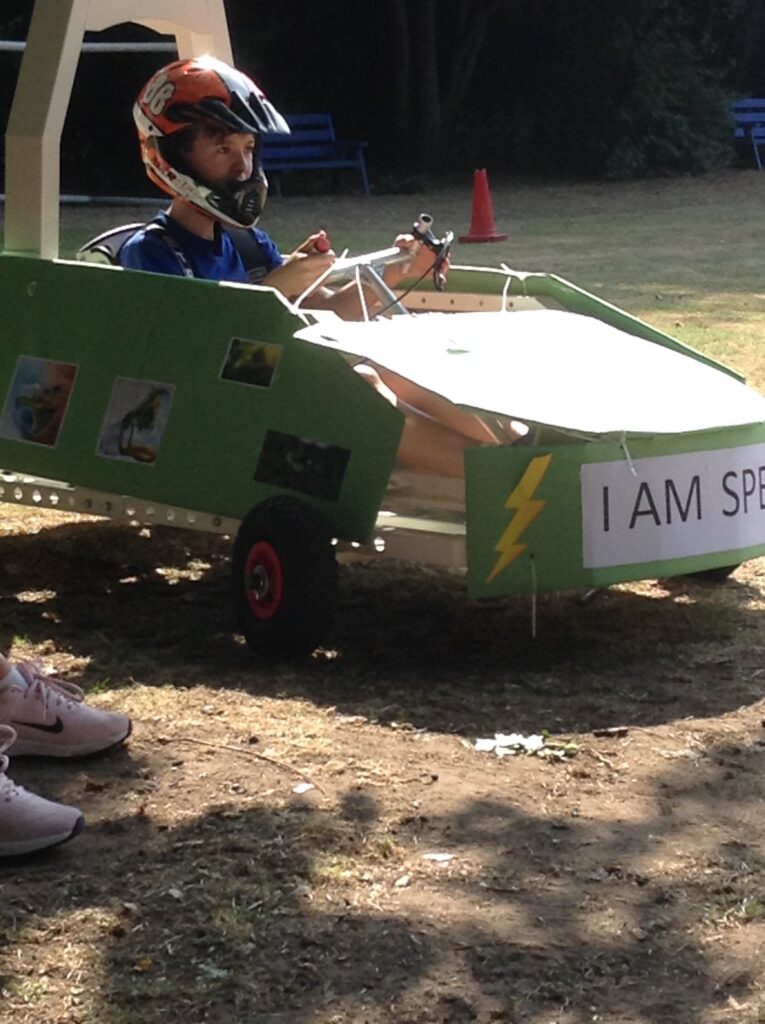 The seat
We have been working on the car during the day and after school.
The seat needed a lot of nuts and bolts.
The chassis
We worked as a team to assemble the chassis.