Welcome To Our Church School
Welcome to North Cave C of E Primary School. We are proud to be a Church of England Primary School in the village of North Cave in the East Riding of Yorkshire. We became an academy in November 2019 and joined The Education Alliance, a local multi academy trust containing four secondary schools and two primary schools. This enhanced partnership has allowed us to benefit from closer links with both Hunsley Primary and our catchment secondary school, South Hunsley. In addition, we are also a proud partner of Yorkshire Wolds Teacher Training.
Within our school, we pride ourselves on our nurturing environment that seeks to allow all children to develop into active, happy and confident learners. We offer a rich and exciting curriculum that allows the children to learn about and question the world around them. Our curriculum is enhanced by a range of visits and visitors and this includes a programme of residential visits for all year groups. We have high expectations for all of our children and provide many opportunities for them to develop their many gifts and talents.
We work closely with parents to support the children in our care and believe that our children benefit from seeing school and home working together in partnership. Communication is key and our staff ensure that they are readily available to provide advice, answer any questions and celebrate your child's achievements.
As a church school, we have close links with both All Saints Church in North Cave and the Diocese of York. We actively promote our focus values of determination, trust, friendship and respect and these underpin all of our work within school and in the community around us.
We look forward to welcoming you and your family to our school.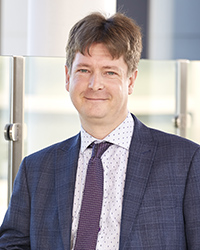 Richard Winks, Headteacher