or where two or three are gathered in my name, there am I among them.
Matthew 18:20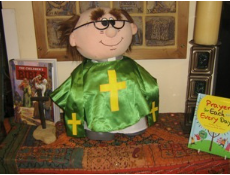 We hold a daily collective worship which is Christian in nature and follows a set of themes throughout the term. As part of this, we hold a celebration collective worship each Friday to celebrate the children's achievements both at home and at school.
Collective Worship Strategy
Click on the link for our Collective Worship strategy.
Worship Squad
Our Worship Squad members represent their classes during collective worship. They follow the Worship Squad Charter and we are proud of their conduct during collective worship.
Bishop of Hull's Visit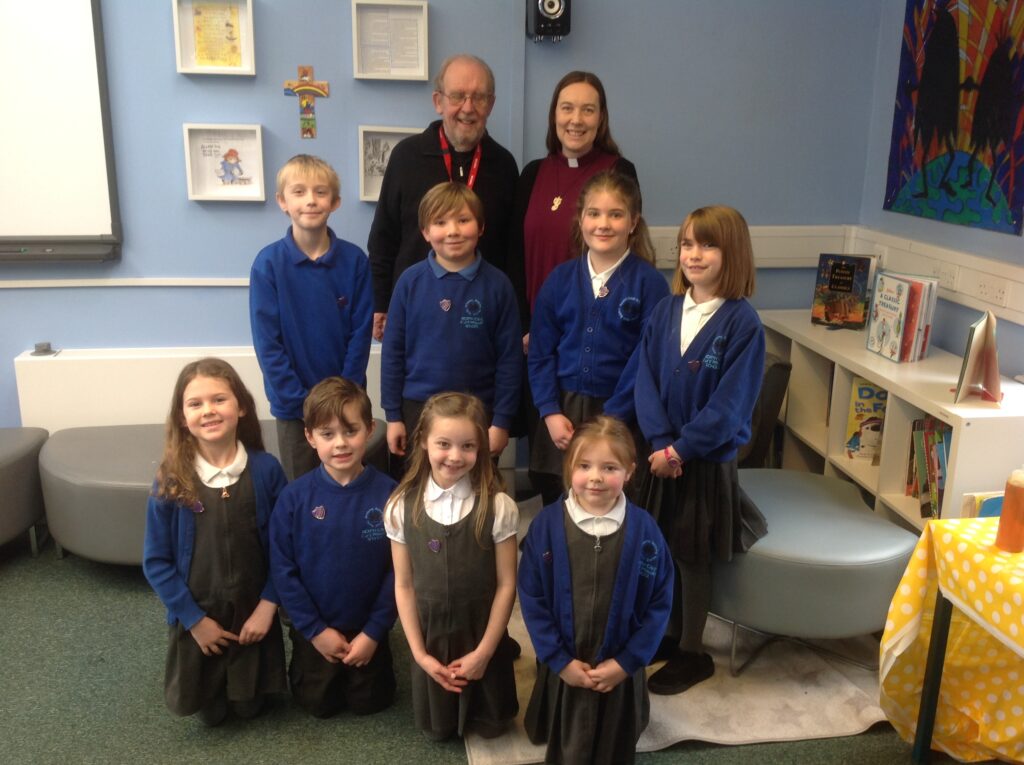 In February 2023, we welcomed the Bishop of Hull to our school. Our Worship Squad led Collective Worship and all of our children enjoyed celebrating Shrove Tuesday in preparation for Lent.
Worship Squad Charter
Attend a meeting twice a month to discuss ideas for Collective Worship.
Share ideas for the hymns we sing.
Lead with singing and praying during Collective Worship.
Light the candle for Collective Worship.
Say our Gathering Prayer at the start of Collective Worship to help us gather our thoughts.
At the end of Collective Worship, say 'The Christian Grace', a blessing prayer.
Demonstrate our Christian school values of DETERMINATION, TRUST, FRIENDSHIP and RESPECT in our lives.
We are helping to achieve our school vision of ACHIEVING, BELIEVING, CARING AND SHARING.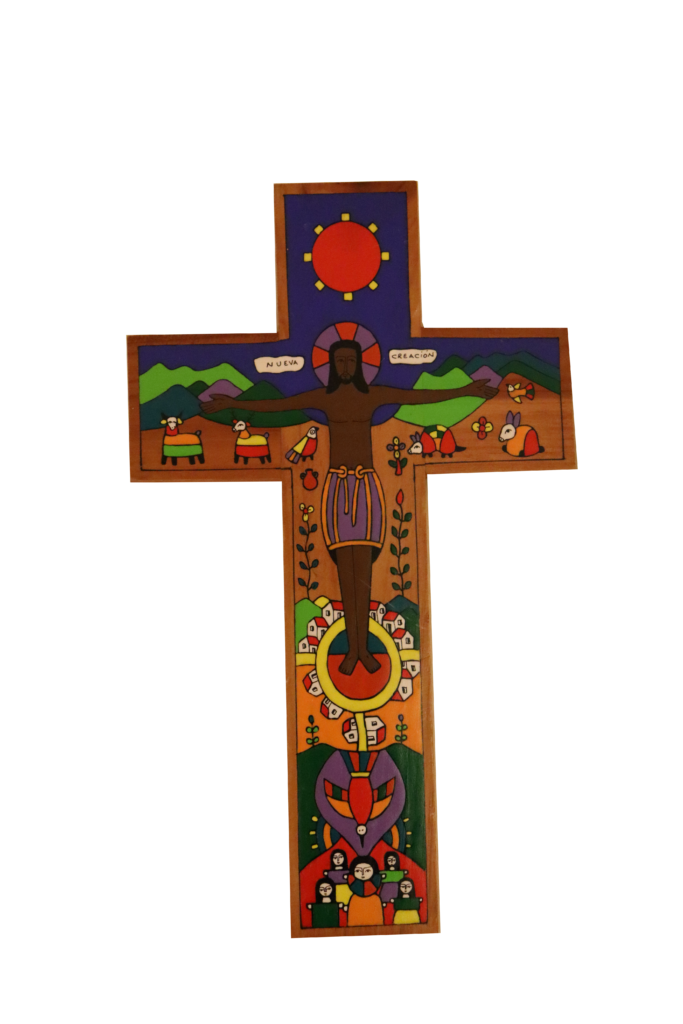 Our Worship Squad consists of representatives from each class.
Class 1 – Zac and Ava
Class 2 – Amelia and Erin
Class 3 – Elsie and Donovan
Class 4 – Oliver and Grace
Prayers and Prayer Book
During the school day we pray throughout the day. Each class has a North Cave C.E. Primary School Prayer Book. In the Prayer Book you will find the following prayers:
Lunchtime Grace
Gathering Prayer
Collective Worship Prayer
End of the Day Prayer
Within our collective worship, we share a prayer each day. This may be our school prayer or a prayer written by the children.
Please click on the link for our Prayer Book.
Collective Worship Themes
Please click on the link below to see our Collective Worship themes for this term.